LIGHTNING RIDGE HOLIDAY PARK
Local Attractions
We are always available for advice, touring suggestions and to make bookings for you with local tour operators.
Want to know about Lightning Ridge attractions? Ask us.
LIGHTNING RIDGE HOLIDAY PARK
Artists & Galleries
Opals aren't the only source of beauty or inspiration at the Ridge, come and see our resident artists.
Paintings, prints, pottery and much more…
LIGHTNING RIDGE HOLIDAY PARK
Tours
There are a few different ways to see the Ridge. Take a guided tour or follow one of the tourist "Car Door" trails unique to Lightning Ridge.
We can arrange all bookings, and pickup at the office door.
CAR DOOR TOURS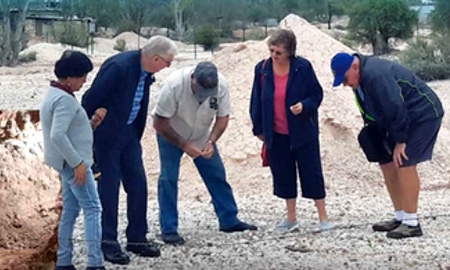 BLACK OPAL TOURS
OUTBACK TOURS
LIGHTNING RIDGE HOLIDAY PARK
Opal Shopping
Of course you came to Lightning Ridge just for the climate and the fresh air, but while you are here,
the Lightning Ridge opals are worth a look too!
CONTACT US
Book Online Today!